We at Trans Canada Traffic are pleased to welcome you to our Website. Here you will find the latest news on our products and activities.
Located in Surrey, British Columbia, Trans Canada Traffic can provide several products that will assist Provinces, Cities, developers and contractors. Wether it be our innovative SPRINGY BASE or the ultra secure WireSentry. Trans Canada Traffic will have something for you.
We pride ourselves on making sure you get the service and support you need no matter what you purchase. We have a wealth of experience in the traffic product industry, so if you don't see the product you need, just let us know and we will be sure to locate it for you.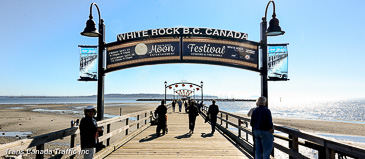 Trans Canada Traffic provided the design and Engineering for the Arch on the World Famous White Rock Pier
© 2017 Trans Canada Traffic Inc.